Nighttime
June 26, 2016
'Tis a peaceful night,
The moon and stars
Are interwoven
Between the indigo blanket
Up above.
A cool breeze whispers,
Shaking the branches gently,
Making them dance with each other.
Crickets chirp,
A small symphony with a big sound.
Shadows sway and shift.
Clouds begin to advance,
Covering the light.
An ominous rustle
Nearby.
The once docile breeze
Turns into a roaring monster,
Knocking down things,
Picking them up,
And throwing them everywhere.
But in the morning
Everything is as normal.
The sun rises,
Pushing back the night
Until it returns again.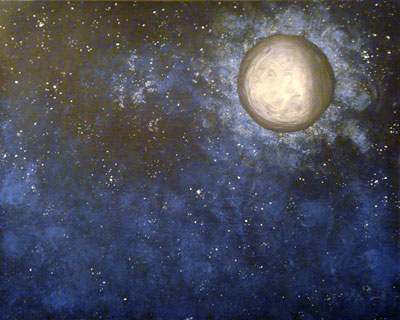 © Allison H., Vancouver, WA