The Endless Cycle of Procrastination
June 21, 2016
I pick up my pencil,
But I don't know what to write.
The paper mocks me, daring me to write something down.
But I can't do it.
I just can't.
I glance around hopelessly, looking for hidden answers.
I peer at the ceiling, the floor, anything but my work.
I watch time slowly tick by
And fiddle with my pencil,
Trying to figure out what to write.
I look out the window,
Daydreaming about finally finishing my work
And being able to do something else,
Something other than this boring, monotonous work.
I sigh and imagine ripping up the piece of paper in despair.
Time's up!
A voice exclaims.
My heart's pounding like it's the end of the world.
I quickly scribble something random down on my paper
And hope for the best.
The next day, I take out my dreaded work,
Staring at it with apprehension,
Dreading the moment when I have to pick up my pencil.
And then, the realization hits me:
The never-ending cycle of procrastination has begun again.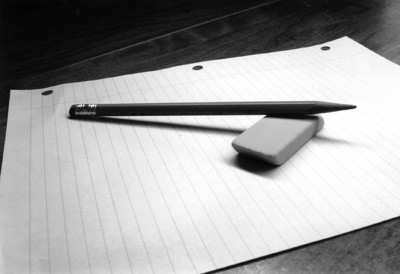 © Michael H., Mildford, CT