Lonely Moonlight
MAG
June 3, 2016
The branches grafted onto the varying trees whispered
sour somethings into my ear.
the air pricked my skin and even though
I have wandered here for ages I am still not accustomed
to the biting cold and the never ending darkness that looms.
I wish I could call this place my home
since I spend more time here than I ever had
in that setup stage in apartment A3.
But a home is supposed to make you feel safe
and it's impossible to feel safe in a place
that never tries to keep you alive.
This mind of mine isn't a fair one,
and the things I've thought up here cannot be undone,
but I will try to fix this mind of mine,
one pillar of moonlight at a time.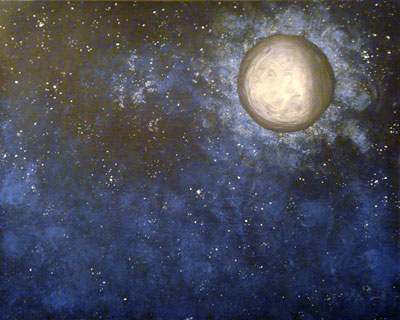 © Allison H., Vancouver, WA