Once Upon A Time
May 14, 2016
Once upon a time I wondered. What happened? What made us grow apart? Why did you have to change?
Why am I now so inferior that I am not worth a single word? Why do you push me away, turning your head at the sight of me?
What did I do? What did I say? Why did things have to change from what they were, once upon a time?
I look at the old tree, upon which we once played. Is it as miserable as I, now that our laughs no longer fill its boughs?
Do our toys now sag, alone, as they are left, dejected as I? Do the fields whisper to each other, asking where we've gone?
What became of the wheelbarrow we turned into a bed, all those seasons ago? Is a heap of mud all it is good for now?
What happened to the people we helped, the memories we made, the hot summer days and frozen winters we spent together, once upon a time? Neither cold, nor rain, nor hottest sun could keep us apart. I had your back, and you had mine. So why, dear brother, did that have to change?
I see your stone cold face stare at the road, no love, neither compassion sparking in your gaze. I see as you turn your back, leaving me alone with not a single word of warmth.
I see those videos we made once upon a time, as a tear slips down my face. I see you smile and laugh. What happened to him? What happened to that brother, who lifted me up when I was down? Who was there when I was alone, and fought my battles side by side with me?
I see my own childish face, laughing and grinning. Why, dear brother, are you not the same?
I stare into the mirror, frozen at the sight I see. Red-rimmed eyes, filled with tears, stare shocked right back at me. My lips fall to the ground, instead of lifting up towards the sky. My stone cold face stares, no love, neither compassion sparking in my gaze. I close the door, leaving you alone with not a single word of warmth.
Once upon a time, I wondered. I wondered why you left me alone. I wondered why things had to change. Now I see that I am no better than you. Things have changed, dear brother, and I wonder if this wall will ever go away.
Our words of anger echo through my head. I understand now, my brother. We grew up too fast.
Too soon.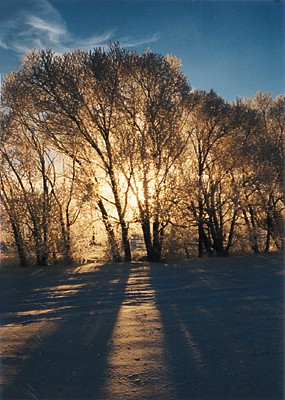 © Kyle G., Badger, MN