The Plight of the Muse
May 11, 2016
I often wonder through what art form you love me.
Perhaps you are a poet, and I, your muse.
You store all of our kisses
in the ink of your pen
and pack our inside jokes into metaphors
suitable to read aloud in coffee shops.
Maybe you are an artist, and I, your Mona Lisa.
You pick out the colors of our love
and tell me cheesy jokes
that you might paint my smile,
genuine, warm, broad,
forged of love and not of gold,
as the real Lisa's was.
It's possible you might even be a musician,
transforming my sleepy 6 A.M. voice
into an extravagant overture,
strumming the strings of my heart,
creating eloquent melodies
that reverberate throughout my soul.
Or, more likely than all of this,
I am nothing more than a hopeless romantic sitting here alone,
surrounded by ink pens and paint brushes and sheet music,
and you never even loved me at all,
because art can be lovely
but it is always forged from loss
and being a muse
always comes with a cost.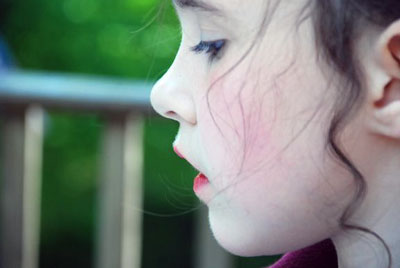 © Julie P., Rochdale, MA