Through My Eyes
May 11, 2016
Like the clouds in the sky,
A storm grows in his eyes.
His embrace warm and cleansing,
like the summer rain.
All the deadly beauty of a hurricane,
bundled into one man's soul.
No thought for himself,
only the wish to hold back the floods.
The strength of his voice hides
the torment he carries.
The deepest wounds he keeps inside,
away from people who would criticize.
The weight of guilt he should not feel,
crushes his self esteem.
Blaming himself for something he could not control.
Pain and sacrifice draw each other,
just like him and I.
We looked at eachother and recognized,
the mark surviving hell leaves on your soul.
In our love life becomes worth living,
with support from each other old wounds can heal.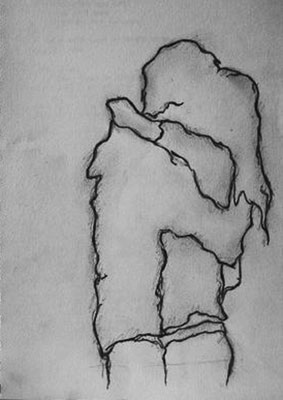 © Nicole B., Newcastle, WA