Surrogate Princess
May 7, 2016
They were the kind of couple that wouldn't look out of place in a castle.
The prince, with his wise eyes and kind heart.
The princess, with her blonde tresses and warm smile.
They traveled around the world together,
sipping wine, shopping, and performing their signature move,
kissing precisely at midnight.
She always thought that was wonderfully romantic.
But she had never known romance, only poverty.
On the flip side,
he had never known poverty, only romance.
His first love was taken
by the kind of disease people run marathons for.
She had never asked for expensive trips,
only a generous love.
When she was lowered into the ground,
she was buried with the contents of her prince's heart.
He was left with only a gold-plated shell where the love had been.
His new princess,
she was what you'd call a hopeless romantic.
She followed the smell of money and warm flesh like a bloodhound
and crawled right into his empty heart and declared it her home.
She wasn't the woman he loved.
But she was a damn good replica.
I suppose in his haste to feel whole again,
he had forgotten he was supposed to fall in love first.
In her haste to be the princess of her dreams,
she had forgotten to even attend the ball.
Every night,
the sound of the clock striking midnight
echoes throughout their huge, loveless mansion.
But nothing goes back to the way it was.
This love could never even claim to be a fairytale.
It was two fresh wounds joined together with a shiny ring.
It was the scent of gold and dollar bills
just barely overpowering the stench
of rotten flesh.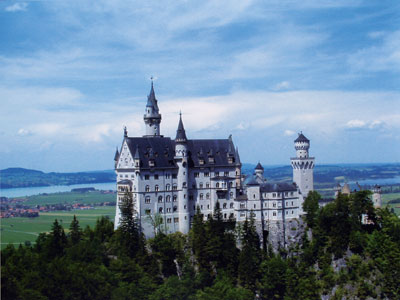 © Trenton O., Highland, UT