Shrink-rap Dreaming
MAG
May 6, 2016
Sometimes I want to run away and join
a ska band.
I want to sneak out the window –
Wouldn't need to bring much.
Just space for notebooks and a fresh shirt
And of course my mother's trumpet
Silver and gleaming
It would be a long time waiting for me –
To reteach my hands and lips to press and buzz
To oil the pegs and wipe away the dust.
On tour it would be all things at once –
Like how good feelings bruise your insides
from rattling around.
Everyday road trips punctuated with stops
to practice,
To write songs where someone would write
the lyrics
Melancholy and bright,
Lyrics like crystal ashtrays and shot glasses
filled with synthetic green.
Someone else would write the score real loud
like lightning and copper
And after shows I could lean on someone's shoulder,
Be proud of a good performance or wait
to do better the next,
Drape blankets over people on couches.
Breathe with stronger lungs.
And I could settle down and return home
if I wanted –
Take off my shoes somewhere and get my feet
wet and stinging and alive –
And maybe someday I could sleep somewhere warm and shared
With sheet music stacked in the corner,
And a place to set my case by the door.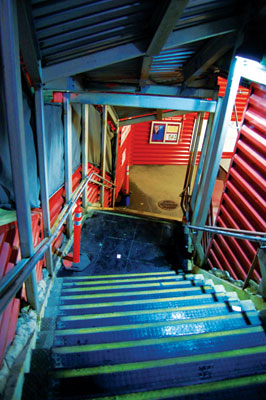 © Karen C., Holbrook, MA