Crescendo, Diminuendo
MAG
May 2, 2016
I play piano.
Each note flows together like a river,
While the push of pedals elongates the sound.
The piece is like a roller coaster.
Beginnings are usually quiet,
But the most exhilarating part is at the top
And the noise continues to die down
To a satisfying finish.
Crescendo, loud, Diminuendo, quiet.
Two polarizing terms that live in perfect harmony
When played on the piano.
White keys. Black keys.
Two opposing forces making perfect harmonies.
How can conflicting powers live in such paradise?
They find a way to live together
Despite their differences.
If a piano can function undeterred
by its dissimilarities,
Then so can our society.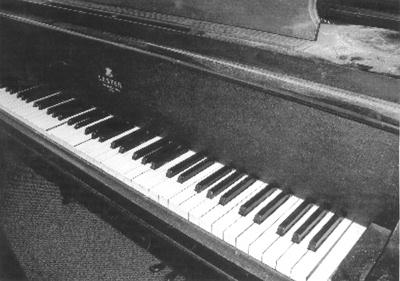 © Katie Q., Milford, CT