The Lycanthropic Cycle
May 5, 2016
I am the wolf
tearing through the forest
nostrils flaring, jaws snapping
as I sink my claws into my prey,
snapping stringy sinews
and shredding soft skin
and I swear to God
I have never felt so alive.
By chance,
I catch my reflection gleaming back from those lifeless eyes.
Blood drips from my jaw
like I, as a pup,
had fearfully watched it drip
from the jaws of my father
and I swear to God
I hate being a wolf.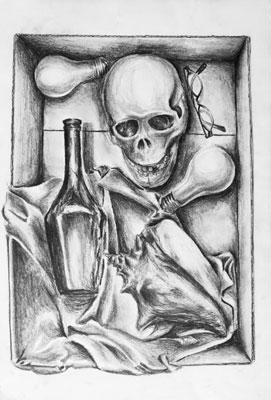 © Karen S., Norwalk, CT