My Teachers Had Wings
May 5, 2016
I once spent a summer afternoon alone with butterflies.
In that short time,
these tiny insects taught me some of life's most difficult lessons:
that growth can only occur
when you are able to see
that you were never hopeless
and that beauty is never inborn
but fought for through trials.
I saw that butterflies lived only for a moment
and that their wings were so easily weighed down
yet they seemed all the better for it.
True beauty was never meant to be invincible.
It's a reckless leap in the right direction
a small gale of truth
fighting against a whirlwind of lies.
Butterflies are beautiful,
but they will not last.
Their actions were never meant to be remembered.
I am the one with the beating heart.
I am the one with wings.
I will last longer
and in my own time,
I too will become beautiful.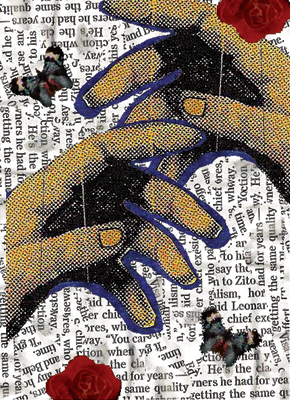 © Christine S., Arlington, VA