Joy comes in the morning
April 26, 2016
The nights are endless,
Burning bouts of pain.
I close my eyes,
And the dreams return again.
I lie awake that evening,
As the misery takes its toll.
This eternity of grieving
Makes even the stars go dull.
Fatigue sets in,
And my walls begin to shrink.
Was it because of my life of sin?
Please God, no. Don't let me think.
Life as I know it has ended
Mourning has taken its place.
I have no more strength left
To finish this unbearable race.
I'm in a coffin.
I can't breathe.
Does this happen to her often?
Then she speaks to me from underneath.
"I'm sorry I had to leave so soon,
But you see, I saw visions of the moon
And then my father took me away
He even let me open his shiny gate.
Mommy, Daddy, Sister Brother, it's okay.
I love you so, and I'll see you again one day."
I wake to weep
As a sunbeam shines through,
Straight to the teddy bear we keep
In loving memory of you.
But Joy comes in the morning.
O, Joy my dear friend.
It's been a while since I've seen you.
Come tell me how you've been.
Let's take a walk and have a talk
And let the peace flow in
As we think about how wonderful it is
That faith is in the light of heaven.
Mourning for things on Earth
Will make our hearts refuse to sing
But all the pain will be worth
Knowing this one thing:
Joy comes in the morning.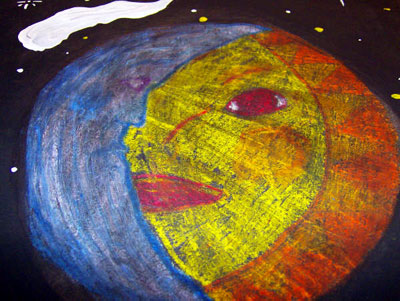 © Kimberly H., Summer Shade, KY