Milky Way
MAG
April 25, 2016
The missile hugs
the curvature of Earth,
mimicking the movement
of a shooting star
soaring upwards,
yet tumbling downwards
with each mile added
to its brilliant tail.
The moon is shielded
by clouds of hazy armor
created from
the rays of sand
twirling upwards in a dance.
The plants shifted with the breeze,
many soaked that teetered
upon the edge of a crater
where life
a deep gulf of liquid
galaxy pooled.
A ladle of nature
had scooped up the top soil
of Earth
to reveal
the reflection of the stars
inside.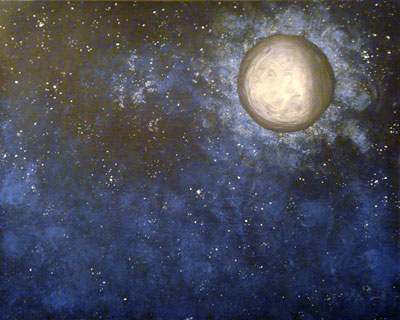 © Allison H., Vancouver, WA