Anxiety Dreams
April 17, 2016
Waiting for the cold constellations
littered in the inky sky
outside my bedroom window

to flicker and go out

I can't help but think of you
as my phone on the pillow buzzes
with the notification you are on earth
somewhere, far away
among the maze of skyscrapers
and urban lights.

Gasping

I breathlessly run my fingers
down the prickly spine of distance —

imagining the dusty ground
jerked away
when my afternoon flight
tore me to a separate galaxy,
dim city among the stars—

now shivering dizzying racing

blackness.

Remember how light the night was
when we played jump rope in the dark yard
and licked sweet dreams

off our fingers, giggling at the owl's moon-old

eyes

reminiscing from the
dewy leaves?

But childhood travels
only so far

before it peels away
like a painful scab, leaving
tender shaking abandoned sky.

All that's left
is the sour shudder of

the
mattress

when I drag a breath
and roll

over.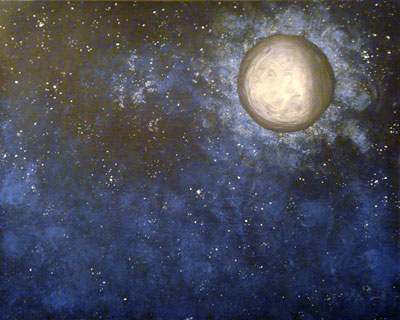 © Allison H., Vancouver, WA