Couldn't Breath Without An Opinion
April 8, 2016
There wasn't a specific day when the world had a great scisson.
There wasn't an exact time when that imperfect disconnection,
Destroyed all meaning for all the people that couldn't breath without an opinion.
Wide- eyed, standing still, learning from the pythoness of territorial dominion.
Staying close with the people that lived through all the violence,
Staying farther away from the erudite fears of dying reliance.
When the impresario plays all the people he once believed in,
Disorganized director, controlling all the kingdoms from our own sin.
Wide- eyed, moving minds, a forgotten stalemate within hate.
When the king and queen lose their hidden pieces, forming a burning state.
When the chandler rides the water, and finally has to leave.
We know we have nothing left, nothing more to achieve.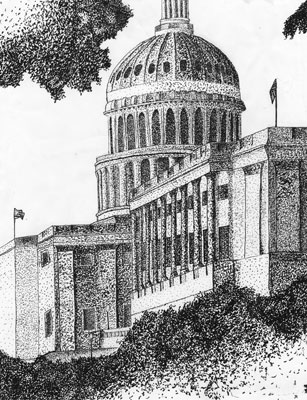 © Amy Joy S., Joelton, TN