look up there, he's in heaven
April 7, 2016

The Star Man has returned to the sky,
Gravitating above, watching on as we cry.
We could be heroes, just for one day, he preached;
But didn't he know this possibility had already been reached?
Darkness overtook the heart, but the soul still glimmers with gold & crimson stardust.
Could he tell us if there's life on Mars for a start?
We must turn & face the strange changes alone,
But we will always remember he brought down Goliath with one stone.
The galaxy has gained yet another star,
Bright. Bright like the ones that lead the paths
For the lovers that we are.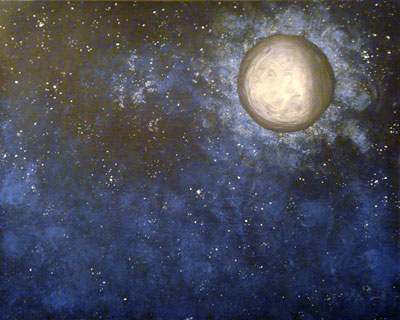 © Allison H., Vancouver, WA