Dreams
March 19, 2016
The ideal world for a man of the loving kind. 
He sat stone faced and rigid underneath that oak tree for fifteen years. 
Growing inside of him was the seed of a finer plant. 
The children and women would flock to him because of it. 
They would listen to his stories not with their ears, 
But each cradling their own diffusion of society's non appropriateness. 

Sometimes he would write down his stories on napkin scraps from his day at the diner. 
His suit was tattered and frayed 
And by the end of the month his pockets were sagging and bulging with paper. 

At the end of each month, 
or when his pockets got full, 
The old man would walk into town. 
As he stood to leave 
He would pat each of the children on their heads, 
Kiss the women on their cheeks, 
And as his life enveloped, 
As more men began to understand life's sincere veracities, 
He would shake their hands.
With each gesture this was the old mans way of carrying dreams into their minds
With his voice, 
A musical symphony of caressed syllables. 

By the time he would get to town he would find a politician.
He would hobble straight up to him
And throw his stories upon them with undoubtable glee. 
Just another way the old man tried to reach the man who's dreams 
He could never remember the next morning.
Each story was titled "DREAM", 
With a red number written straight across the middle.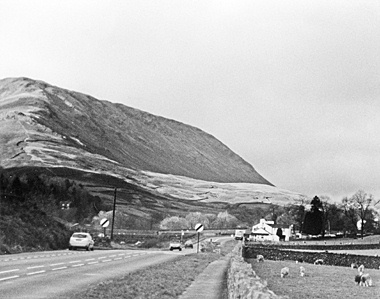 © Eleanor J., McLean, VA