Time Stands Still
MAG
March 9, 2016
Time stands still in those special places.
In your home on a lazy day,
on a long road trip with friends and family,
or even in the embrace of a loved one,
time stands still.
Often we look to capture these moments with a camera or phone.
Whether it's our child's first steps or their last as a single man/woman,
we stand behind our screens, grinning like fools,
letting the camera tell our stories.
Through this we lose the moment,
the smell of summer flowers and baby powder,
the soft skin of a child as they fall into your arms,
your throat going sore from cheering,
or the feeling of tears running down your face.
It's all lost as it filters through the screen.
Our hearts hold the emotion, not the camera,
our hearts that ensure that time stands still.
We look to the future with fear and trepidation of the changes to come.
Meanwhile we neglect to appreciate who and what we call our own now.
We live for tomorrow, fighting through just one more day to get to our goal.
Never giving thought to the day we waste daydreaming,
letting those moments pass by.
Through our tomorrow mentality we lose the present
where time stands still.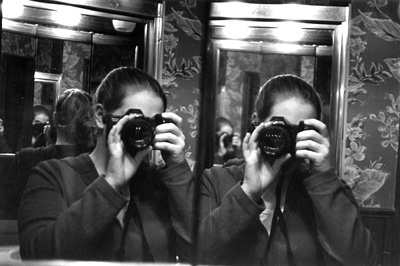 © Natalie D., Marblehead, MA