No Feeling
MAG
March 9, 2016
Most people don't appreciate
the dirt beneath their feet
until they cannot feel it anymore.
I wish I could wake up
step on the floor
and feel the squishy carpet
molding around my feet.
Or go outside
step on the ground
and experience the chilly grass
tickling my ankles.
I wish I could go to the beach
step on the sand
and dig my toes into the scratchy grains
until they disappear
Or run
swim
dance.
Instead, I sit in a chair
and wait for the day that I regain feeling.
I wish it wouldn't take an
accident to see the beauty of Earth.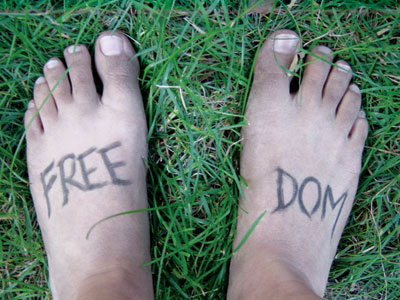 © Anna B., Northville, MI