Laughing in Color
March 8, 2016
She laughed when she was told she sounded so
dreadfully bored. A tinkling shiver of a laugh,
like the bell pendent she wore around her
pale neck.
she pulled her loose dressing gown around her
frame and leaned back in the chair.
She stretched in the early morning sun and
looked at intricate pattern of the
material covering her arms. She was no longer
smiling when she walked into the
plain cream-colored wash room to prepare.
That day she wore a red skirt and white blouse,
favorite hat perched atop her head.
But she wouldn't laugh again until it was morning,
wearing her dressing gown and reading post,
looking at the sun and all the
pretty colors.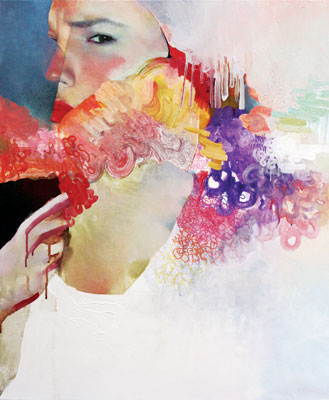 © Winston C., Jamaica Plain, MA