Hallway of death
March 7, 2016
In keeping with your expectations of me,
I drove to my insanity,
Somewhere between unspoken words and false reality,
I lost my own mentality,

Trapped in this matrix, in this cruel maze,
I forgot my own infinities,
For here did I start and here do I end,
My body extended in space,

Do you know how it feels to question your existence?
How painful it is to Drown in false hope?
How fatal this world can really be,
With all its illusions and insanity,

So give me death, Oh give me death,
I beg of you, on my knees,
Take me out of my mirth, my misery, My wrath,
Take me out of this void that is me,
I beg of you, Grant me relief,

For here did eternity begin, here does it end,
My existence in hollow space suspends,
Do you know how it feels to pretend?
To live each day, to take another breath,
What does a young soul like me find in the cloak of eternity, in the hallways of death?
I wonder.......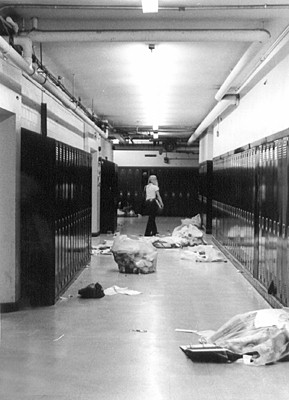 © Halsey S., Marblehead, MA