This makes you more
February 25, 2016
I like to wash,
I love being clean.
For some reason,
Some soap and a clean sink's gleam,
Have always been something I love.
I love summer movie nights,
With popcorn popping in the kitchen,
And windows open with the sounds of the
Crickets.
With chocolate after pizza and
Not caring if it's unhealthy,
Grabbing that pillow
And giggling at the screen
When it's a horror movie scene.
I love stars in the sky,
Gazing out the car window up high,
Pointing it out, over the rush
of the road, "Oh, yeah, I see it!"
I Love to laugh,
It is the cure for all.
During a morbid momet,
Through tears and dissapointment,
A laugh saves the moment.
These are things I love,
I clasp them to my heart
Like a dove.
Remeber these things
When nobody else does.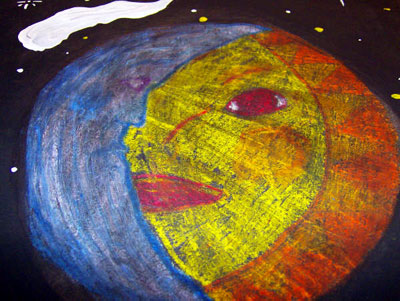 © Kimberly H., Summer Shade, KY