Organs
February 19, 2016
I think I scared you
Close
I was close
To you
You were close
To me?
I wanted to crawl inside you
And shift your organs
And make home in your body
Because I didn't want to be near you
I wanted to be you
And enclose myself in your skin
Enclosed
Stamped
Sent to myself
Signed
From not me
Better now?
I wanted to hold your face in my hands
In the intimacy of that moment
I touch you something breaks
I break on the inside
Just a little
Something breaks inside me
Everytime
And I miss being your friend
Because I never see you anymore
When you're sitting in front of me
When you're talking to me
When you touch me
I don't see you anymore
You're a ghost
I broke you
I touched you and you broke
I break everything I touch
Broken
Smashed lost
Tiny pieces of you scattered in the air we breathe
Does this make me part of you now?
Or
Are you part of me?
I miss
I miss
I lost
You
And a lot of things honestly
Let me fake my apology
I'll mumble it from the corner of my mouth
And I'll face the wall
And sigh
And glare
And twitch
And you'll smile and hug me and break
And say I forgive you
Always.
We'll leave unsaid unspoken
I'll cry when you're gone
Right now I need to breathe in the pieces of you
I'm falling apart
You touch me
And I'm falling apart
I don't know how
How
To be your friend.
Your
Yours.
Always.
Signed,
Me.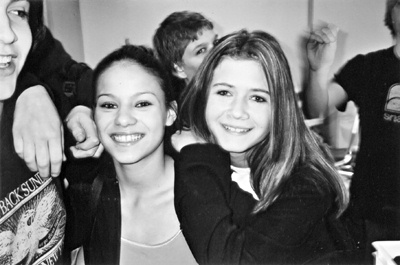 © Gary C., Pequannock, NJ