Eagle's Promise
February 11, 2016
It doesn't matter if you're dead last,
With everyone laughing and jeering.
Or maybe you're number one;
Captain.
Leader.
Senior.
I guess they call it luck,
That everyone's stuck.
You should know that that's not entirely true.

It's the kid in the back,
Short and fat,
That was called mean names and bullied.
But I don't think that they know,
His dream of becoming a runner.

And what about that girl,
Who's popular and pretty.
She has everything;
Top spot,
Lead runner,
Thin body.

The problem with luck,
If you believe in such things,
Is that it shows no pity.
One bad card,
A jinxed die,
Puts everything into perspective.

The perspective that
Everything with wings falls.

It only takes a moment,
If even a second,
That changes your life forever.
A fracture.
A death.
A few misheard words,
That brings the hawk spiraling down.

But it doesn't matter how many times you fail,
Or how hard you fell before.
What matters is,
If you get up,
And jump up even higher.

Determination.
Power.
The courage from deep within.

And though your wings may be sore,
And the sky above dark and dreary,
Let the light in you shine brighter.

That boy in the back,
Remember him?
His mother died,
He has diabetes,
He's overweight and insecure about his figure.
He's on the track team now.
Running and training.
His first race approaching.
And though his wings are still like hatchlings,
And there are cracks in the road,
The spark is there,
Ready to be lit,
A fire within, his body holds.

And the girl with everything,
She was dealt the wrong hand,
For she was put in a cast from a torn tendon.
Doctors telling her she'll never walk again.
But she didn't give up,
As she lay recovering,
She would work even harder,
Become the best once again.
During those first few weeks away from the boot,
She cried,
Fell down,
And hungered for gold.
Her wings had been crippled,
A nasty jerk from the wind,
It had laughed at her,
Mocking her previous wins.
It took time,
Yes.
But through perspiration,
She learned how to walk,
Skip,
Sprint.
She made it back in time to see,
The short boy from the back race, and
Win gold in all three,
With a time that rivaled with hers.

They met,
Shaking hands,
As he stepped off the podium,
His physique completely changed.
Sure he was short,
But his wings spread wide,
Almost as wide as his grin.

No matter how many times you feel like falling,
Or you dread the day of the race,
It is important to remember,
To keep your head high,
Look through the dark skies,
Burn through it with the fire within you.
For the outcome is up to you.

So when the gun goes off,
And your adrenaline soars,
GO! And think to yourself, 'Fly'.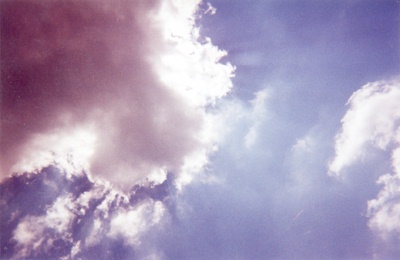 © Kena A., Huntsville, AL