The Power of Art
MAG
February 17, 2016
She felt broken –
empty inside.
Her mind was screaming,
while her voice was silent.
As her eyes filled with tears,
her heart spoke
and her hands drew.
With art she could create something beautiful.
Unreal, but completely real in its entirety.
She could create a whole new universe,
at just her fingertips.
When she let her art take over,
it seemed all her pain and regret flew away –
to another dimension …
parallel from hers.
Sometimes she believed that her drawings spoke to her
but, of course, they did not.
It was just her schizophrenic thoughts …
telling her she would never be normal,
she would never be good enough –
to accomplish her dreams and goals.
Her family would be so ashamed.
"Scritch scratch" her pencil against the paper.
She's scribbling, angrily, onto her sketchbook.
Her knuckles rubbing into the paper –
blood suddenly starts to coat the pages.
She is finished.
Another masterpiece –
created to be framed.
Her anxieties rush away,
like a sandcastle destroyed by a wave.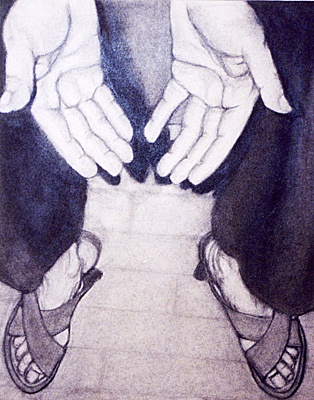 © Daniel R., Cicero, IL