Word Soup
February 9, 2016
I used to think my mother was just like poetry.
On the darkest nights when not even my beloved toy soldiers could keep me safe
I could always count on finding hope in the gleam of her eyes
Vibrant, constant, beautiful
My nightlight North Star when the paper mache seas threatened to consume me.
But now I am older, and I realize
Those eyes were broken glass
No tears fell, and not because she was unbreakable
But because she had already been broken so many times
The feeling ripped from her skin and stuffed with a cheap replacement
She fit together like the wrong pieces of a puzzle jammed together
Colorful, unwavering, tragic
And now I am older, and I can see
My mother was less like poetry
And more like me.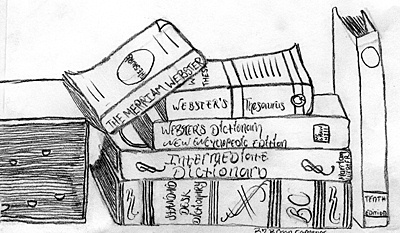 © Bryan C., Lovelock, NV