I Have Feelings, Too
January 25, 2016
You have to get along with her,
She is your classmate,
For a while you'll be together,
You're only in grade eight.
What if I can't get along with her?
Can't stand her being around?
'Cause every time I see her, 
She hits me to the ground.
Then she laughs at me,
Along with all her little friends.
They can't seem to stop laughing,
Until the school day ends.
Then no matter how long I take,
They're all standing there waiting,
Sitting right beside the door. 
I've learned to always expect them,
They always stand and wait.
I wonder if they think, 
That what they do is cool,
That it will make them be popular,
In our little class,
Maybe even the whole school.
I wonder if they stop to think,
How it makes me feel?
But who am I kidding,
They don't even think I'm real.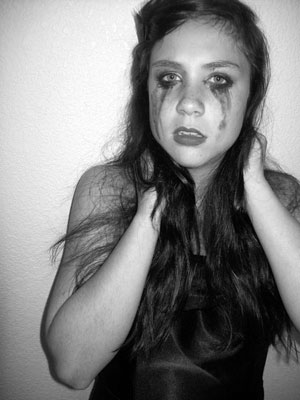 © Tiana D., Monument, CO