What Is Love?
January 24, 2016
What is love? This is a question that people ask themselves. They may have someone special in their life, or maybe they just think about the question and wonder what it means to love someone.
Love is when you like someone, but a more intense feeling, or you feel a deep romantic attachment to that person. You think about that person a lot and imagine the best possible things that could happen between the two of you.
Love is a powerful feeling that could take over your mind. The person that you think about can  take over your mind. You wonder if they feel the same way about you. You wonder if they think about you as much as you think about them.
Whether you like them for their personality, looks, how talented they are, or all of the above, you sense that you want to be with them forever. You seem to have an excuse to be around them and like being around them.
There are people who just "fall" in love right away, and there are people who just "step right in", depending on the person. You could just start liking them and barely know them, or you start out as friends, eventually like each other, and magical things happen.
This happens to everyone at some point in their life, whether it is just a crush or falling in love.
Sometimes it feels like you are the only two people on Earth when you are together.
Two in a million.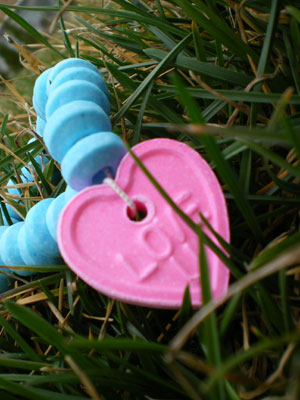 © Jennae P., Kennewick, WA