Question to My Math Teacher
January 6, 2016
Question to my math teacher,
Why solve for x?
Why solve for the unknown?
I mean, sometimes a little bit of
mystery is good
don't you think?
We don't necessarily need to know
the answer to everything
sometimes
things are meant to be left
alone
untouched
undiscovered
uncertain
just to keep you on the
edge
slightly tilting back and forth
like a see-saw
or a roller coaster
leaning towards different directions
not completely sure
where it will lead
and what you will see
but it's worth the ride and worth
the while
just dance around x
don't land right on it
don't follow the map
take the side road
maybe you're not supposed to
find x
solve for x
remember,
not everything needs to be
determined
leave it as a question
leave it to the imagination
it's much more fun that way,
take my advice,
don't solve for x--
y is much more worth your while.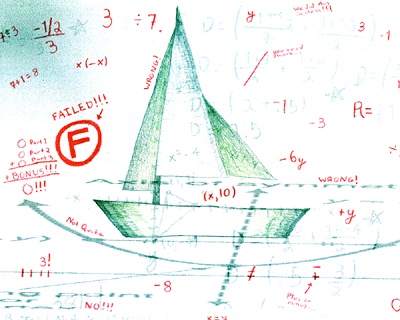 © Steven R., Binghamton, NY