Drifting Foreword
January 10, 2016
I like to think that history itself is just a prologue,
that all this time the planets have been nothing but pendulums swinging around the sun
waiting to strike the perfect hour,
building up excitement for this very moment.
All the births, the deaths,
the wars and pieces, the sacrifices,
the sweeping black plagues and guarded gilded secrets,
the conspiracies, revolutions, victories,
the solar eclipses,
the sound of boots grinding foreign dirt into foreign lands,
the heroes' shouts slicing through corruption,
the bricks and steel,
and the brittle, coffee-colored photographs hiding in tin boxes,
waiting to whisper their thousand words,
have all converged to now.
I like to think that the storms of time did all that raging
partly in a war for you and me,
so that a sliver of their stinging rain could one day coalesce into that
little cloud
right there, high above our heads,
with distant empires' hard-won soil soft beneath us
and the universal sky spanning it all like a hammock
so we could lie here hand in hand
and pretend that time doesn't exist
at all.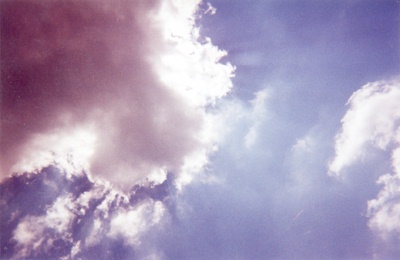 © Kena A., Huntsville, AL