Reality Recipe
MAG
January 4, 2016
Start with 1 mom and 1 dad,
make sure they know good times are to be had!
Sprinkle in 2 siblings; different ages
(this helps add love in all stages)
Include a small town and a small house too;
How many times this will change, you haven't
a clue,
then stir and set aside for later.
Start second piece with a beating heart,
and two brown eyes.
Teach the heart to love and do its part
and the eyes to give vision, not just see.
Continue with a brain, and a beautiful soul …
they may not always agree;
Mix it all together and you're halfway
through this recipe.
The third component is a mystery
not so easily crafted
for the heart is done,
the soul has been won,
and the family tree already grafted.
How you see it can make or break it
It changes year after year
always growing,
never knowing,
this is the body of the little dear.
You can prepare this many ways
but watch out!
Health is a maze …
You cannot hit or slice it,
not even a bit can you starve it.
Take excessive care!
Add a dash of athleticism,
Give it nice things to wear!
Forget the coordination –
All these blended together are important.
Take all three;
combining thoroughly is key.
Now you have me.
This concoction
is what makes me,
me.
Chef's note:
You can only make this recipe once,
it is unique and special.
only to be presented on July 22.
there's no other one just like it, I reckon!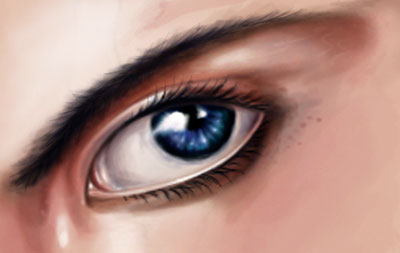 © Raul R., Monte Vista, CO