Loving and Dying
December 30, 2015
A mother holds her dearest child
On her bossom as she lies on birth
Tinged with crimson in her sleep
Saying goodbye to her firstborn.
Blooming through the prickly thorns
Overthrowing darkness in a glimpse
Into a child that she grew up
A mass of innocence she seemed.
Fate intervenes too quickly
When all that's left is life and death.
Choosing the latter for the withered roots,
And the former for a new young's breath.
Years shall pass and dark consumes,
a falcon's prey the earth nurtured.
Love starts to blind the eyes,
A mass of shattered glass she herds.
In darkness, she finds solace,
In shadows, she found a friend,
And though life has never been good to her,
Scars now healed, wounds now mend.
But love evades on once repair,
Too many ice and rocks she slipped.
And soon a night won't be forgotten,
In her wrist, blood still steeps.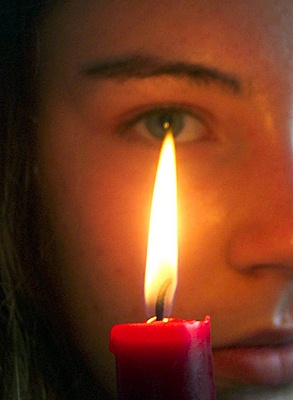 © Elise S., Clarksville, MD