Dead Language
MAG
December 23, 2015
Dial the clocks back. Past the millenniums
of timeline'd tableaus, far enough
to careen past the coal-tainted clouds
and Pompeii'd ash,
crucifixes sprouting from stone hills,
naked boys forgotten in their run
among the Greek-rooted constellations –
far enough to arrive back at the desert
and remember our journey
to turn sand into blood.
Lift our heads to the midnight-red horizon,
inhale the particles of rock
eroded from the austere landscape
and carried into the tremulous breath of nature.
Gasp at every shard which ensconces itself
into the soft bedding of your lungs,
acquiesce to the sting of salt in your eyes.
But how long has it been
since we watched as the scarlet bubbles
dried brown on the grains, stood by
as its aura shriveled, cracked and gone?
You realize that we have died,
the language of our hearts dead as Latin,
our Pathos an erased patois.
Admit it, the blood in our veins
has become distant as the cold sunset
beyond the mountains. Our humanity
drowns in the coffin beds of rivers.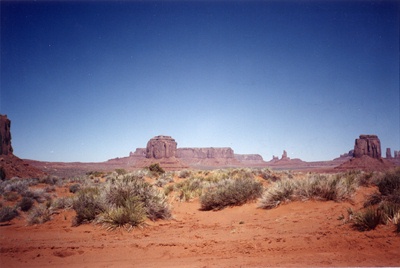 © Andrew S., Milford, CT