The Golden Trident
MAG
November 30, 2015
The frigid waves churn beneath the wooden hull,
the crew subtly teeters and totters with the waves,
the anchor is hoisted. A bell is rung, out to sea.
Peering out at the waves, the captain sees
a golden trident – tossed around by waves.
He wonders why it is stranded at sea.
The crew retrieves it as they marvel
at the shimmering gleam of the golden trident.
Hoping to find more, they sail to sea.
The calm waves grow,
and swirl in the strong wind.
"Oh no," Captain says. "It's a storm out at sea."
A bright light blinds the crew,
and from it emerges Poseidon,
demanding the trident be left in the sea.
The captain refuses.
He loves the golden sheen.
The crew suddenly plunges into the sea.
The captain cries softly
as his boat slowly sinks,
finding its place at the bottom of the sea.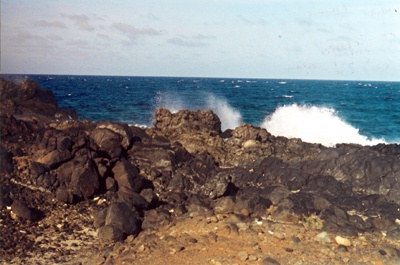 © Matt A., Smithfield, RI