She, Scarlet Letter
MAG
November 18, 2015
An anthology of
regretful yesterdays giggling down her back
— a few too many times her judgment lapsed
when Cupid made a call.
Firedust eyes and painted eyelids in knockoff Monet
blinking out a counter melody to crudely
mirrored rouge
with sooty black lashes clamped out with
industrial strength appliances.
Cranberry smiles in faked grimaces,
her skin smooth and raw and soaking in
plastic love,
concavities and angles molded to stencil
as suited to a roving satellite of minor deities before they burn up,
a fishmonger selling gold in a market for pyrite.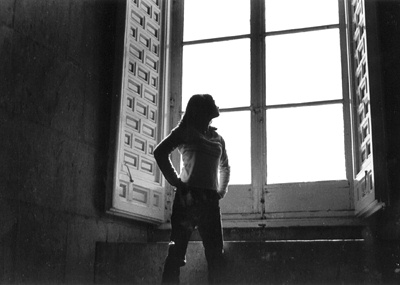 © Danielle W., Marblehead, MA