Hello, from the other side.
November 17, 2015
" At this moment, I've actually begun to feel the pain that has plagued me for so long. Perhaps I'm more human than I thought."
Hello, I'm on the other side of your world. I'm trapped deep down inside this abyss, chained amongst the remaining feelings still held inside me. Perhaps it's my own doing that landed me a seat inside this place. Or perhaps, it was your words that caused me to plummet here. Plummet, to fall fast and hard. And that's exactly what I've done.
I'm on the other side that's been stained with tears. Smeared with imperfections and faults. Shaken, but not yet defeated.
I want to be strong, even as these rusted chains dig into my wrists. Hello, I want to scream. I have screamed. A thousand times. More than enough times.
The only light shining down has abandoned me. It wasn't just one star, it was my whole sky. The warmth left with it, leaving a hollow bitterness that taints my lips with its vicious taste.
These scars from such a betrayal have become a sin that I must carry. My baggage, my garbage.
"Please, please don't give up on me!" I've yelled into the dirt. "If you give up on me, I'll give up on me too."
Don't empty me from your pockets like trash, don't walk over me like dirt. Behind every smile there was loneliness, every laugh there was a scream just begging to be let out. I'm sobbing into the mess at my feet, screaming at the rattles my chains make as I struggle to break free. I've only lived to hate myself, to fake a giggle or pretend to grin half heartedly at a joke.
"How am I living?!"
I should have been sleeping when my thoughts kept me wide awake.
I should have been crying when I was laughing.
I should have been screaming when I needed to be heard.
I've lost my humanity, and the difference between us has stretched for miles. If not centuries. We've been divided.
Hello. Hello, I'm hear and I'm hurting. I'm raw and naked at your feet waiting to be noticed.
Waiting to be saved.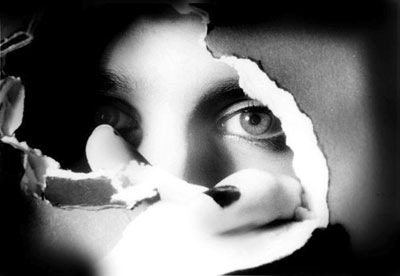 © Tabatha B., Peoria, IL