Dark Times
November 12, 2015
The mean elderly lady as old as a typewriter
Sits stiff in her wooden chair
At her vintage four-legged wooden table
Enjoying the scrumptious coffee aroma coming from the pot.
She watches her favorite 1991 sitcoms
Black backgrounds and white faces   NICE LINE
The way she likes it.
Her wrinkled skin sags like a turkey's neck
Her thin, gray hair shoots from her roots
Due to her stressful past.
Her emotions are absent
But her silence speaks loudly
Her eyes are wide open
But yet so closed
Eyelashes gone
Just like her happiness
Her big bags hanging from her droopy eyes
Like ornaments from her mini Christmas tree
The thumping sound of her cold dying heart
Makes everyone near her extremely hot
The door with the curtain
She never enters
Because of what happens every winter.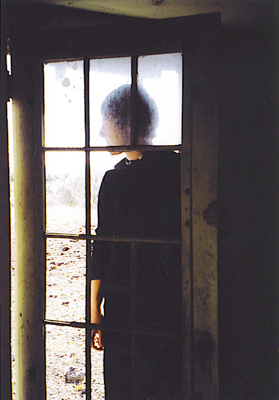 © Lindsay S., Billings, MT