Angel
MAG
November 10, 2015
Eyes that hold an ocean of ecstasy,
Glimmering and sparkling with the jewel of wit,
A veil of tenderness concealing their yearning for love,
An irresistible fascination for the seeker of beauty.
Her cheeks like the smooth sheen surfacing a pearl,
The color of chocolate sands stretched across their lift,
The moonshine playing on their perfection like dewdrops on petals.
With lips like the faint red affection of dawn,
Molded with the delicacy of wings on a butterfly,
Their smile like the cherry blossoms durin spring time.
Hair running down her neck like a river cascading down the mountains,
Their dark black stolen from moonless nights,
Slithering down her back like the darkest snake in pursuit of its prey.
Descending down the staircase of elegance, such an angel walked my way.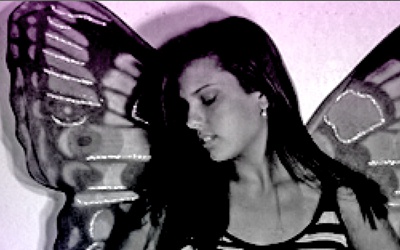 © Kathleen M., Rowlett, TX