Boy in the Bookstore
MAG
November 8, 2015
You belonged there,
among the stories saturated in musky light,
despite the fact that you were bound in wool,
not leather.
Gray
wool,
the color of which I'd liken to
the clouds that cloak our sky
before the snow falls in a gentle exhale.
My eyes drank your presence to the dregs,
searching for a feeling
I can recall with perfect clarity –
the way it settled in my stomach,
warm before coating the walls
with exhilarating frost.
I wanted to want you.
I knew that I would be justified in doing so,
given the circumstances
and the way you curled your fingers around book
after book.
Yet my heart did not stir,
so I stood there,
gazing at you across the coffee-scented room,
and wondered
when I lost that ellipsis-like hunger.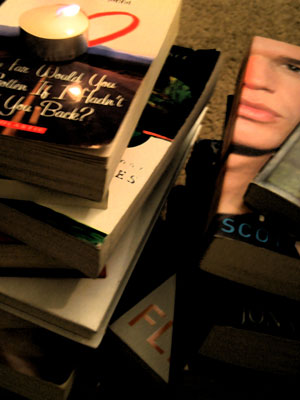 © Alexis R., Clarkdale, AZ