Skip a Beat; Dance With Me
MAG
November 8, 2015
My answer to your questioning gaze is this:
a romantic and a poet
take residence inside my chest.
They have no regard for time
in any of its signatures,
just a mutual desire
to thrive.
Grace commands one,
while the other allows passion
to steer his weary bones.
And so they tumble on;
my body becomes their ballroom.
The timing of your speak is their favorite rhythm.
They lunge to reach your hand
and invite you to dance between their sighs.
Your fingertips underneath my clavicle
disrupt my ticking metronome,
yet I cannot bring myself
and my tenants
to mind.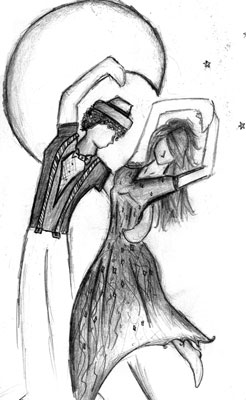 © Megan L., Everson, WA