Is that the Roof or the Ceiling?
MAG
November 7, 2015
And are those little rhombuses in a big square?
Or many squares in one rhombus? If so
then the whole room is a rhombus and
so would be the whole first floor and
therefore the whole house
would not be square.
If that were true, the whole block
would no longer be a nice orderly
rectangle with its rows and columns – everything
would be a diagonal catastrophe of roads, streets,
toll-roads, and highways
would have to go north-west to south-east
to be right to left and left to right again …
Wait
the city's fine
because the little rhombuses in the
squares on the ceiling have their own tiny
baseball diamonds in them,
four perfectly tangled kites
in a warm waning breeze.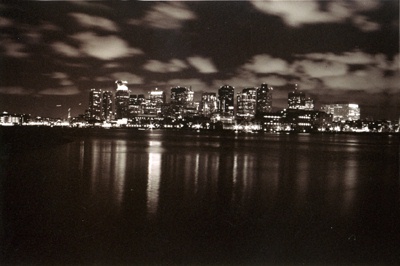 © Hoang P., Rochester, NY