Dandelion
MAG
November 6, 2015
What is a dandelion?
Is it the happiness of a child?
Is it the laughter of the ones
who have never known joy?
Or is it words waiting to be spoken
for every soul to hear?
It takes the courage
of a single breath
for all the secrets
of the mute to be spoken.
To be whispered into the wind.
Something so meaningless
to the mind of the ignorant,
yet so valuable to the ones
ignored by all.
To make tidal waves
with a word.
Their words, dreams, secrets,
and damnation held together
but still unattached.
Something effortless
to release, but the beauty
of the illusion
seems too perfect to let go.
Gone in a breath.
A secret.
A simple sentence.
Released.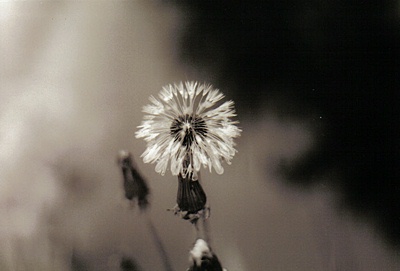 © Sarah S., Poland Spring, ME