Rain On My Rooftopp
October 23, 2015
Rain on my rooftop it's pouring down, I can hear the despair.
  The roar of the thunder shakes me ... I understand.
 Rain drops on my window. I count each one, but more comes..Does it end?
Rain on my rooftop, I see the lightning strike..I can see the urge.
It floods the streets as everything is being swept away...the pain.
  Raindrops from the clouds , as it drips slowly down telling a story as it hits the ground.
  Raindrops on my rooftop the quiet down as the sun comes out. Is everything okay?
   Sunshine on my window, and they start to leave. The birds are chirping but I don't understand.
  Sun is shining on my window , it hides the raindops.
                         But
Raindrops on my rooftop left their marks, It lays as noone sees.
The desruction is known as the sun fades away, and the raindrops hit my rooftop.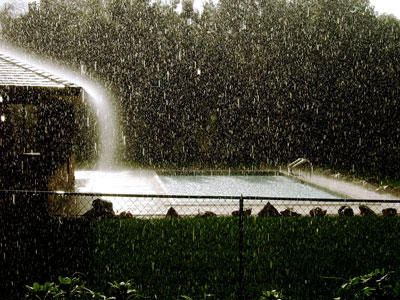 © Chelsea C., Auburndale, FL