Heart in My Head
MAG
October 22, 2015
Completely irrational I must contend.
Totally irrelevant I can't depend, on the
wrongness that seems right in my head.
My words are slipping off my lips, with no
true intent.
I've tried sewing and gluing to keep them zipped.
With no signs of mercy I've learned to accept
all the wrongs I have yet to commit.
Commitment in every sense goes crashing
to the floor.
Hurting and pain with eyes flooded with tears, with no words that I've said, sticking
to my lips.
They just slide right off mine and onto yours.
Desperate for acceptance that they cannot get from me.
But I heard it's been said that that's what happens when you have a heart in your head.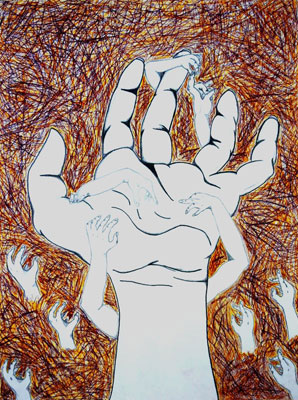 © Ariana R., New Orleans, LA