The Stars
October 4, 2015
The stars
I can't reach them
They're too far, light years away, and my arms are too short to stretch that far...

But, of course they are! I should have known, right?
Why try to touch light that will burn your skin if you get too close?
The pain's an attack, you see?
They burn you to tell you to "back the hell off"; they don't want you that close
Already warned you, they did,
With their bright lights and deadly air, or lack thereof
Why would you try to reach them?
When no other living organism in this vicinity, this galaxy, would dear to risk their lives...
Just to see some dumb old star, that's about to die anyway?
Reach for the stars, they said, you'll be rewarded with riches they said...
Dumb old star doesn't want to be reached...
Dumb old star is not fit for me nor I for it
That star will never be mine...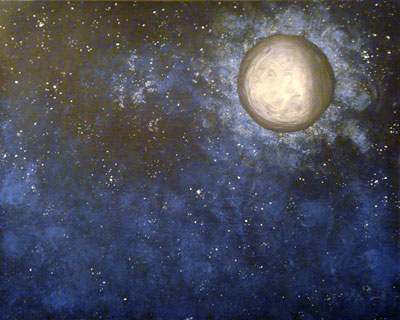 © Allison H., Vancouver, WA