Tea and Forgetfulness
MAG
September 30, 2015
Lazy nights and forgotten stories tucked
Behind bed frames shoved
Against walls.
I have a thousand things I should be doing
but I am forgetting them and sitting here
instead I have
A thousand things I rush home to tell you
but I forget them when I see your face
they can't
Have been important I'll remember them
if we sit in silence and
Chatter long enough
I am drowning in tea and forgetfulness
I am choosing the low road,
Or the high road whatever you may call
it, the path
Of least resistance.
I am watching and waiting and giving you
the first, second, third move.
I am forgetting how to play the game and you are beating me without trying.
I am forgetting the person I signed up to be and the person I am planning
On becoming.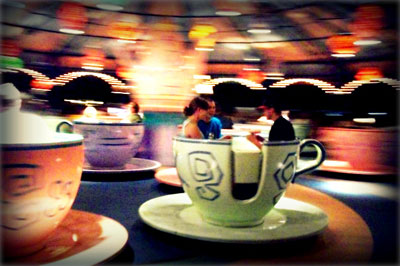 © Lynn S., Baltimore, MD