Anatomy of an Idle Mind
MAG
September 21, 2015
When you're in so much pain
that you feel the stubble around your ankles
begin to shiver
When your optic nerves become the ropes
of tire swings
When you feel like Atlas
And the nape of your neck starts to cave in
Remember
The sun is most beautiful when it's dying.
When you're in so much pain
that you feel it swelling at the center
of your chest
a hundred bee stings beneath your ribcage,
at the epicenter of things
that are hard to articulate –
Don't forget to watch the sunset.
Feel the radiation tickle your corneas
when cerulean merges with tangerine.
When you fall to your knees
and take your face in your palms,
Console yourself with the clouds.
You'll reach a point where your vocal chords
can no longer tremble to sound,
when the silence conquers the noise
and you'll want to know why.
The anatomy of an idle mind
has the answers.
Physics will tell you there's no such thing
as absolute zero
that everything exists
due to motion,
commotion and strife.
A story is incomplete without a conflict
to overcome
What's a rollercoaster without an arc,
And how can we measure light
without dark?
We're anchored by an invisible umbilical cord
to an existence comprised
of bosons and quarks –
an atomic ballet that manifests in emotions,
and itches for an unattainable equilibrium.
We can measure pain as a series
of biochemical imbalances
But there will never be enough
tablets of Prozac
to ease the synapse warfare.
When you're in so much pain
that you're on the brink of here and elsewhere,
Remember:
The sun is also most beautiful at its birth,
and you do not suffer Atlas's fate.
Console yourself with the clouds,
let your mind run
to the crevices between nebulae
where all motion ceases,
and everything
all at once,
becomes
nothing
at all
.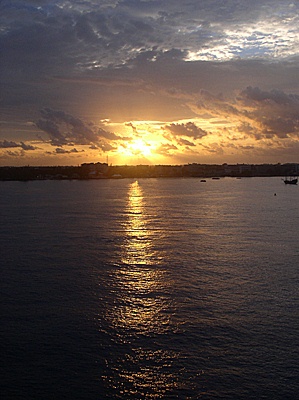 © Rebecca Y., Los Angeles, CA