the hunt/ the lion cried
August 31, 2015
in his gaze, the hunter's eye
caught a lion in his sight,
he would wait until it plays the game,
and when he won, he shared fame
not knowing where it slept.
when the news aired at night,
his fame had made his friends and strangers cry
"the man was wrong to take the aim"
the lion cried.
we will never know the truth,
did he lie, or was he telling the truth.
we will never find out at all.
but if Cecil the lion could speak,
" i am now gone, and nothing will be same"
the lion cried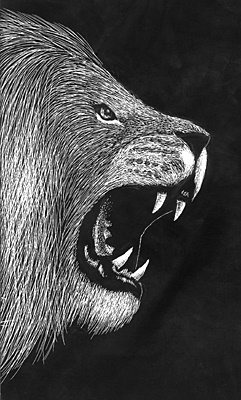 © Russell W., Alpine, UT