Children of the Light
MAG
August 9, 2015
I leaned into darkness
glazed with flecks of thoughts and tears.
I floundered for blankets, and
there it was, in tightly strung bags,
stacked with metal and
beautiful trims – tongues of
candy and sugar sprinkles.
I watered like a dog.
I saw you sitting, and smiling,
popping dots into your black cherry lips,
grinning at the screen in contentment.
There, then, there was nothing more beautiful
than candy on a Tuesday.
Candy on a Tuesday.
Tears on a Tuesday.
Typing and crying and thinking
on a Tuesday.
I see it in your eyes.
It's something I can't grapple with,
or really, explain.
It's the knowledge you have
forgotten and
will never know again.
But my kids will never cry.
They will never be anxious.
They will be wrapped in the
rain of the west.
They will sleep under the speckles
of stars, and
dream about spirits slumbering
in the snow-capped pines.
They will have poetry perched on the
tips of their tongues.
They will drink the hills
and the streams and the stones,
and they will never
be at a loss for words.
They will be the children you have
never known,
the children you will never raise.
The children of the light.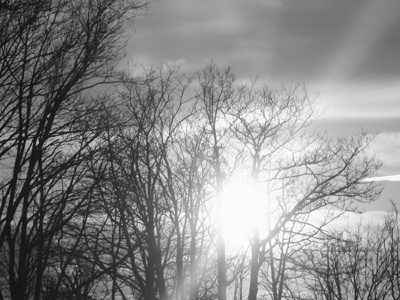 © Emma C., Gardner, MA