if i met you for lunch at george's diner
MAG
July 22, 2015
hi, it's been a while.
how are you? are you still
working at the bookstore?
literature is
a dying art.
did you hear about tommy and
maisie goldbaum
in georgia last week?
they went missing, the both of
them. seven and ten, fantastic ballet
dancers. water will be fine, thanks.
a hundred thousand dollars
if found. can you believe it? we'd be
rich, wouldn't we, darling? yes, i think
i'll have the roasted turkey melt
with fries. ha, if
only we lived in georgia.
no, of course i don't care about them!
did it really take you
that long to figure that out? people rarely ever
care about things that don't
touch them personally. i figured i'd tell
you only because georgia produces
over 130 million pounds
of peaches each year, and
that made me think
of the peach cobblers that granny would make
if she could find the goddamned
fruits at the market, and
that made me think
of how when she died, i didn't do anything
for two weeks but watch sad movies
and use ice cream cartons as boxes
of tissues, and
that made me think of how much i loved
the ice cream cakes
i'd have on my birthday as a child, and
that made me think
of hazy, summer-infused dates to the dairy queen with you, how we would
order the most sugary, most calorie-
loaded dessert on the menu and eat it all in one
sitting. i thought i'd tell you
only because it made me think
of you. yes, the food is wonderful,
but do you have ketchup, by any chance?
oh, haha.
did i make it
awkward? you
run through my veins like blue
frosting runs through yours. it gave
me a toothache for days, if you
want to know the truth. no, that's
okay, we'll just have the
check. he's a bookkeeper, you know.
he'll pay for it.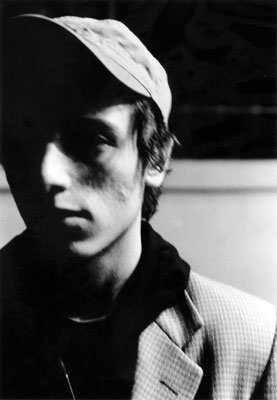 © Ariel L., New York, NY